The Overlook provides a vantage point looking toward Lafayette form West Lafayette above the Wabash River.  The Wabash Heritage Trail loops around on both sides of this section of the river.
Follow our link to the Wabash Heritage Trail page of RWF website for a more complete description of the whole Wabash Heritage Trail.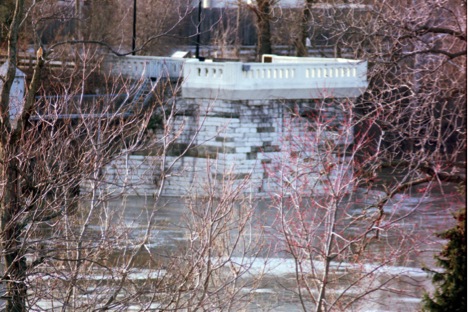 Directions
The Wabash Heritage Trail Overlook can be accessed from the Tapawingo Park, levee area of West Lafayette.  The Overlook is built at the east end of Brown Street (at the location of the old Brown Street Bridge).
From the major intersection of North & South River Roads and E State Street in West Lafayette, travel east of the angling Brown St to its end in 0.3 miles.  Parking can be found on your right.
This is just east on Brown Street from the corner of Tapawingo Drive and Brown Street.